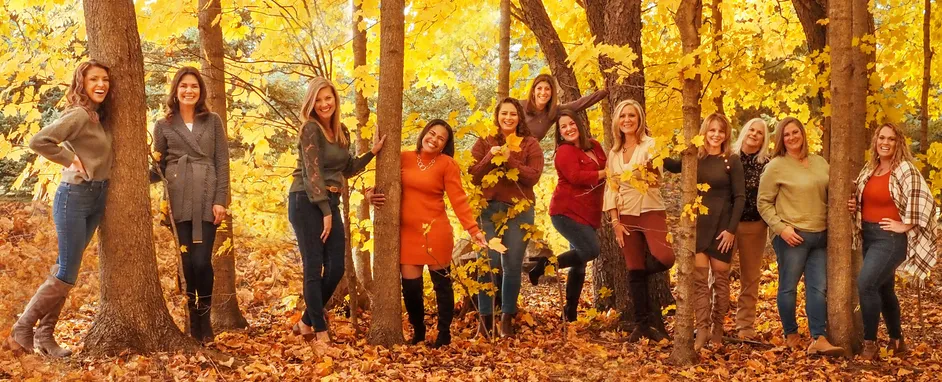 Dr. Susan, Dr. Tracey, and the rest of the team at our practice work hard to ensure that you receive quality treatment in a friendly, warm, and relaxing environment. We believe that having an excellent dental practice begins with open patient communication. We encourage our patients to ask any questions that may arise during treatment, as well as discuss any concerns that they have at their appointments. Our team members are happy to assist you in any way possible and will do their best to make each appointment even better than the last. Learn more about our dynamic team below and feel free to contact us with any questions you may have.
---
Jean Voss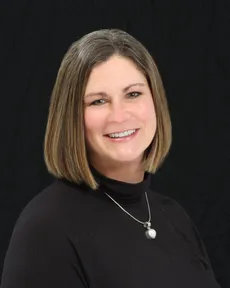 Jean is our Health Relationship Coordinator, otherwise known as "HRC". She has been with our practice for more than 27 years (since 1995) after graduating from LCC's dental assisting program. She began her dental career as a certified and registered dental assistant and went on to earn her BS from Michigan State University in zoology (GO GREEN!). She dedicates years of continuing education and wisdom to Total Health Dentistry to fuel her passion for helping people. Her position as HRC is a wonderful and exciting role as a partner and health advocate for our patients. Jean facilitates the new patient appointments, communicates on your behalf with your medical team(s), helps you understand financing options for the treatment you desire, and coordinates follow-up treatment visits in and outside of our office.
She is the most well-rounded team member so from time to time, you will see her sitting chair side with the doctors or helping the business team. She serves as our personal "Yoda". Jean has a heart for people and an iron-clad memory. She loves to catch up with patients and hear about their lives. From Jean: My personal mission is to partner with you to help achieve your best possible health and wellness outcomes.
Away from the office, you will find Jean and her husband Jim enjoying the roles of mom and dad to their kids, Landon, and Amelia. She is trying her hand at gardening – both flowers and vegetables. In her free time, Jean enjoys, golf, cooking, beer, or wine tasting, and all her kids' extracurricular activities! She loves to travel and spend time with all the important people in her life. One of her favorite places to frequent is her family getaway at Higgins Lake.
---
Georgette Taylor, RDH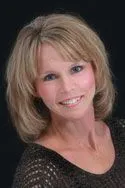 Georgette is a graduate of Ferris State University's Dental Hygiene program and carries with her close to 30 years of dental knowledge and practice experience with her in her back pocket. She began her journey in Susan's practice in 1994 and is extremely proud to be a standing pillar representing the philosophy of practice's original foundation and its culture and growth since close to its beginning.
If you asked Georgette what she loves about being a dental hygienist, she would say without a bit of hesitation that it is her ability and privilege to foster her personal relationships with her patients chair side. Many of her individual patient connections now expand for decades and into multi-generations of families. She states, "My heart is full each and every day. I absolutely love being a dental hygienist! It is a passion and an honor to serve each and every individual in a wonderful environment while helping every patient achieve their optimal dental and overall health goals. I am one link in a strong chain of an absolutely amazing group of team members who all work together on behalf of our patients on a daily basis."
Away from work Georgette is married to her wonderful husband and she is a proud and grateful mom to their two beautiful children. She enjoys flower gardening, walking, and spending time with her family. You can often find her cruising with her husband in their '56 Ford T-bird or driving solo at a much faster speed with the top down in her Ford Mustang. Her favorite quote is from the Greek fabulist, Aesop ~ "No act of kindness, no matter how small, is ever wasted..."
---
Molly Day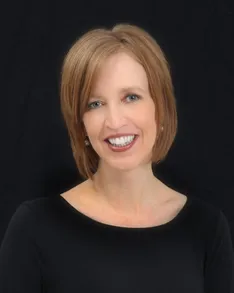 Molly is our Marketing and Financial Coordinator. She is a graduate of Michigan State University, and received her bachelor's degree from The School of Hospitality Business. She also has her MBA from Northwood University's prestigious DeVos School of Business Management.
Molly has been one of Susan's patients since she was 4 years old and joined our team in 2013. "I love being able to leverage my previous business experience for the benefit of the practice, and working with such awesome women. We are SO much more than just teeth!"
Molly loves spending time with her husband, Steve, and their two daughters. She also enjoys cooking, theatre, and traveling.
---
Nikki Schram, RDH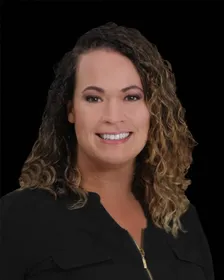 Nikki lives in Mason with her husband (and best friend) Jon. She is a dental hygienist and has been enjoying her career as a Registered Dental Hygienist since 2013 after graduating from Lansing Community College.
She began in the public health field but was looking for more. She found her true match with Susan Maples and this extraordinary team in 2019. She thrives on helping her patients feel listened to and comfortable moving toward their own personal health goals.
From Nikki: "Being able to connect with my patients on a deeper level—to truly help them achieve total health is powerful. Having this rare opportunity to change lives through an integrative approach to care, has energized and inspired me to be better every day, for my patients, my family, and myself."
In her free time, Nikki has a particular passion for horseback riding. She operates a small farm with her husband. Together they enjoy boating, traveling, and being active around their farm.
---
Tori Alicea-Price, RDA, CDA, COA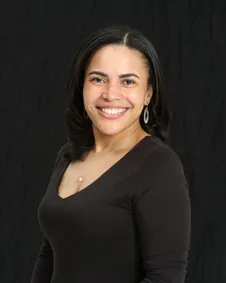 Tori has more letters after her name than any of us: That's because she is a continual learner and hasn't yet learned how to say "no". She is a passionate Registered Dental Assistant who continually steps up in her professional life. (She even has a tooth tattooed on her forearm!)
Tori lives in Holt and is the mother of two outstanding young adults, Jalen, and Jada.
Among her many certifications and accolades, she is the previous president of the Michigan Dental Assistants Association and the current president of the Central District Dental Assistants Society. She is also perusing another degree, this time a BA from Central Michigan University (class of 2023) in Community Development with a minor in Health Services. Speaking of her heart for service, Tori is also a proud Board Member of the Michigan Dental Foundation Mission of Mercy.
In her free time, she enjoys crafting with her Cricut, traveling, visiting breweries, and being active
From Tori: "I am passionate about my children and being very active in the dental world. I take great pleasure in making a difference in the lives of my patients, co-workers, friends, and family."
---
Jillian Handa
Jillian is a proud member of our Business Team—she's one of the smiling faces you will see as you first enter our door. She joined the Total Health Dentistry family in 2021 after moving to the area and quickly found a love for her work, her coworkers and all our patients!
Jillian enjoys a challenge and has made it her mission to work as hard as she can, each and every day, to get our patients the most insurance coverage possible. She says: "It always feels so great get our patients the treatment they NEED and WANT, not just the treatment that is "allowed".

Outside of the office, Jillian can be found spending time with her husband and 3 fur- babies. They enjoy traveling up north, hiking, cheering on the Red Wings or trying to discover her next go-to hobby. She also wants to confess that she is a big University of Michigan fan and although this may cause animosity for some it will not stop her from cheering them on during Spirit Week. (GO BLUE!)


---
Becky MacQueen

Becky first joined the practice in 2017 and we were heartbroken when she stepped away in 2019 to help her husband Jim with their collective dream. (Jim and Becky own a local favorite restaurant, Coach's Pub & Grill.) Three years later she is back with us as a significant part of our business team. Becky did not realize how much she would miss being a part of a team that truly changes not only our patients' oral health but their total health as well.
She loves bringing FUN to the office, making connections, and bringing comfort to all of us. She has a smile for everyone, while wearing a fun outfit for spirit week or a tiara for her birthday. And under the surface, she works very hard to maximize your insurance benefits and accurately account and schedule your appointments.
When she's not in the office you might find her on a softball field with one of her youngest girls, Emma and Anna. Her older kids Wynter and Vincent now help keep Coach's Pub & Grill running smoothly with her husband Jim. When they are able to get away, they love traveling as a family, kayaking, taking their 3 dogs to the waterfront and enjoying good beer festival.
---
Sally Johnson
Sally is a pillar of strength for all of us. And she's as FUN as the day is long! She currently serves as the financial coordinator for the practice.


Sally first joined the team 1989 (over 30 years ago) with two breaks in those years to work in management at Delta Dental and to test out "retirement". In Sally's words: "I keep coming back. It's hard to let go of the people I love, who are like family to me (including some of our long-time patients.)"

Sally has always been a continual learner. Even though she serves in a business capacity, really enjoys learning about Total Health Dentistry along with the clinical team. more about everything they do here, and I will stay, in some capacity, as long as they'll have me. More from Sally: I'm still, as they say, "back in the saddle", and will be until I can't anymore. Riding horses is my therapy: mentally, physically, and emotionally. I plan to do some traveling, since I consider myself semi-retired. But I'll stay with this practice as long as they'll have me. Just like the song Hotel California says, "You can check out, but you can never leave."


---
Amy Bruntjens, RDH

Amy lives in Holt with her Husband Troy (of 27 years). She is a bright, highly skilled dental
hygienist who has a passion for helping her patients achieve optimal health!
Graduated from Ferris State University in 1994. Amy first joined our practice in 2015 and a year
later moved back up to the UP. She rejoined us in early 2021 and we are thrilled to have her
back!
Amy and Troy are proud of their three now-adult children, Emily, Josh, and Ella. Emily
graduated from Michigan State University this year and will be pursuing her master's degree.
Josh is a junior at LCC. Ella graduated from Grand Ledge High School and will be attending CMU.
For recreation Amy enjoys cooking, sports, softball, and running.
From Amy: "With 27 years of experience as a Dental Hygienist, I've never been more fulfilled
than I am in our Total Health dental practice. I am so grateful for the relationships that I have
cultivated with my patients. And for this amazing team….SO grateful for the privilege to work
with these dedicated women every day. The most rewarding part of my job is working together
with my patients to achieve their health goals. We are changing lives on a daily basis. I strive to
treat every patient like a member of my own family."


---
Abby Rapier
Abby Rapier orchestrates our sterilization department and is a chair side dental assistant in training. She was introduced to Total Health Dentistry when she brought her infant to us for a tongue tie release and fell in love with our overall health concept. Even though she earned her bachelor's degree from CMU in Event Management and Advertising, she was keenly drawn to a career shift to Total Health Dentistry—and we are so blessed she did. She spreads a ray of sunshine wherever she is!

Abby and her husband Eric have two young children, Elle and Enzo, and a Boston Terrier doggy named Harley. She enjoys family time, crocheting, reading, boating & hanging on the lake, being active, and anything that allows her to be creative!
In Abby's words: "My passion is being of service and helping those in need, through whatever form that may be. It is my personal mission to leave a smile on the face of everyone I come in contact with, both in my personal & professional life."


---
Sarah Thompson
Sarah has been a dental assistant since 2002 and has been with our dental family since 2021.
She began assisting with extensive on-the-job training in 2002 and she fell in love with the "dance" of four-handed dentistry from the start. For 15 years she worked with the underserved, at-risk population in Lansing.

As a compassionate and empathetic person, Sarah finds her patient connections the most rewarding part of her work.

When she's not at work Sarah loves being outside. She also enjoys volleyball, softball, photography, travel, being with friends, and….dancing!

She is dedicated to Total Health Dentistry Sarah and writes: "This is dentistry at its finest level! To piece together the whole picture of someone's health,
viewing all aspects of what the mouth can tell you is incredible. It's better for the patient because it uncovers underlying issues that might otherwise be missed.
Also….working with Susan and Tracey has not only impacted my journey professionally but personally as well. Working side-by-side with a couple female powerhouses in our community has challenged me, encouraged me, and has grown my love for truly helping serve our patients better! After all, what other dentists throw parties to celebrate their patients and creatively develops ways to engage youth—to educate for a lifetime of overall health."