Susan Maples, DDS, MSBA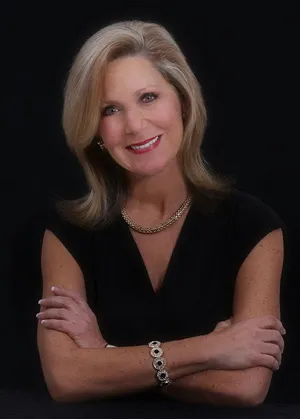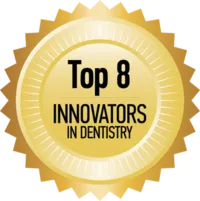 Dr. Susan has practiced dentistry in Holt for over 30 years.

As a life-long student under some of the most renowned teachers in her field, she has successfully blurred the lines between work and play. Enhancing her education is not just a responsibility she holds dear, but a passionate hobby!
"Dentistry is a blessing to me. I can't imagine anything I'd rather be doing than this! It's a joy to make such a positive difference in the lives of my patients and team members."
- Dr. Susan Maples
Dr. Susan is an international speaker in the area of total health, the oral health and systemic health connection, and the diabetes epidemic in America. She also speaks in the areas of leadership, team-building, advanced case planning and acceptance, relationship-based target marketing, and growing healthy kids in your dental practice.
When Susan is not practicing dentistry she serves as a leader in helping her profession take their place in the U.S. health crisis. To help educate the public on the mouth-body health connection, Dr. Susan authored the book BlabberMouth! 77 Secrets Only Your Mouth Can Tell You To Live a Healthier, Happier, Sexier Life . In addition, she is the co-researcher in an award-winning study on detecting diabetes in your dentist's office .
With all of her work in advanced dental restoration, Dr. Susan has never outgrown her love for working with children. She is the author and originator of the Hands-On Learning Lab™ Kit for children and is recognized nationally for making a significant difference in children's oral and physical health.
Susan feels it is also important to give back to our community. Dr. Susan and her team donate their time and care for people who are vulnerable, disabled, medically compromised or financially distraught. She is eager to speak before services organizations or promote children's health with hands-on learning in our schools.
In addition, she writes a monthly dental column in Healthy and Fit Magazine and is published in several nationally recognized dental journals including Dental Economics and the Journal of the Michigan Dental Association .
In her free time Susan she enjoys running, weight training, skiing (on snow and water), snowboarding, cooking and art. She also loves hanging with her 22-year-old son Hunter.
In 1999, Dr. Susan was recognized as a leader in professional ethics and was tapped into the honorary society of the American College of Dentists . She also participates in the ethics and practice management curriculums at the University Of Michigan School Of Dentistry .
---
Tracey Epley, DMD, MSEd
Dr. Tracey Epley is a 2000 graduate of the University of Illinois at Urbana-Champaign and a 2004 graduate of the University of Pennsylvania School of Dental Medicine. She also received her Master of Science in Education from the University of Pennsylvania and pursued one year of intensive training in prosthodontics at Texas Health Sciences Center in San Antonio.
Tracey is a dedicated total health practitioner and lover of learning. She is committed to creating a kind and caring environment by tailoring the dental experience to meet each patient's need. She believes in providing the highest level of service and utilizes her compassionate demeanor to put patients at ease and ensure comfort throughout each dental appointment.
In her spare time, Dr. Tracey enjoys spending time with her husband Sam and their daughters Lilah, Madeleine, and Samantha. A music lover, Dr. Tracey enjoys harmonizing with her daughters in the car, having dance parties in the kitchen, and singing her daughters to sleep at night. She also enjoys cooking and reading.
Dr. Tracey is a member in good standing of the American Academy for Oral Systemic Health, American Association of Physiological Medicine & Dentistry, American Dental Association, Michigan Dental Association, Central District Dental Society, and the Academy of General Dentistry.